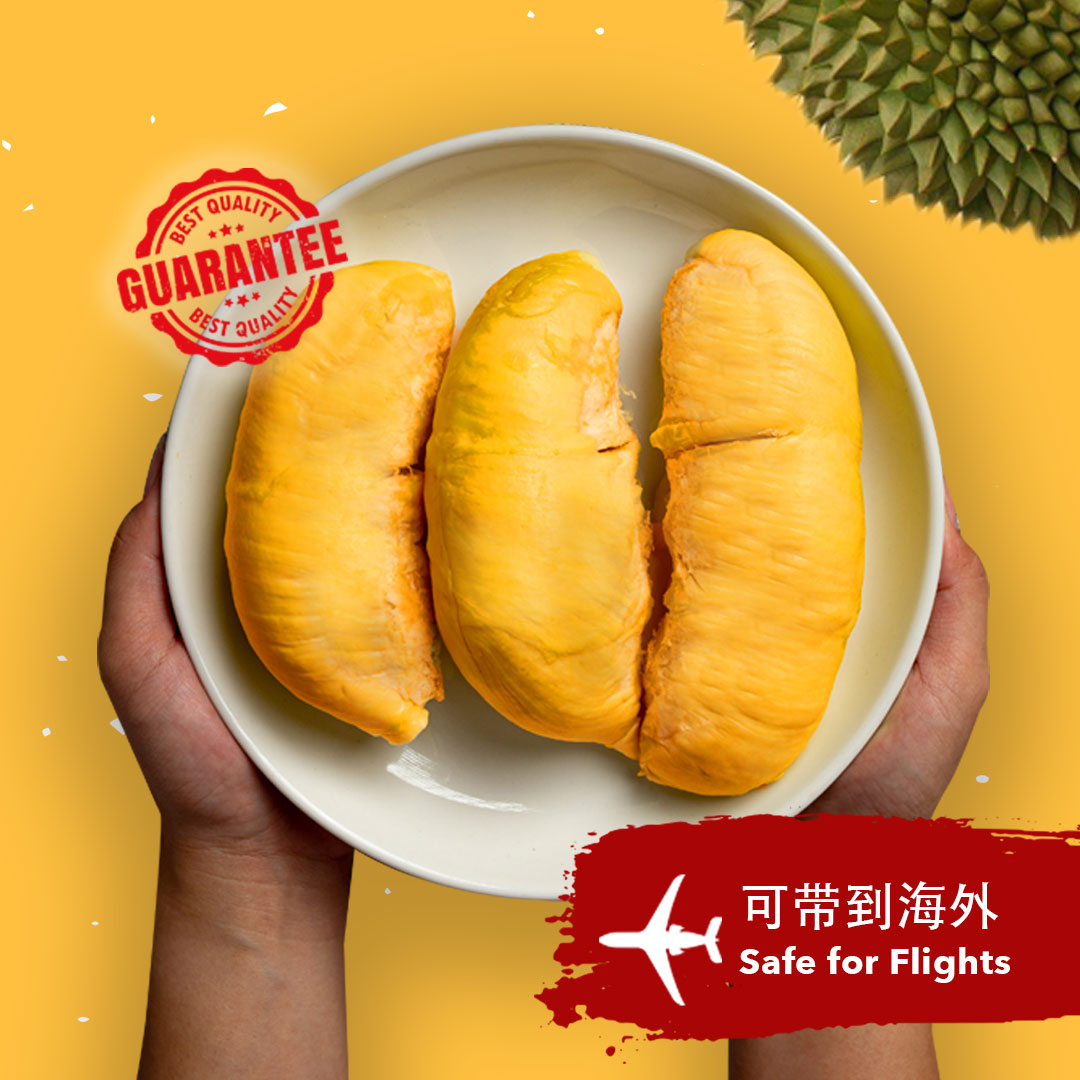 Mao Shan Wang
Harvested from majestic old trees, experience the perfect blend of sweetness and subtle bitterness that truly defines the crown jewel of durians for the ultimate durian pleasure.
Once harvested, they are blast-frozen to stop the durian from further fermenting, hence retaining the freshness of the durian flesh. When thawed, it's almost like having it on the same day that it dropped from the tree!
A special skin-wrap technique is used on the durian before sealing the box, ensuring that there's no smell and hence making it safe for travel!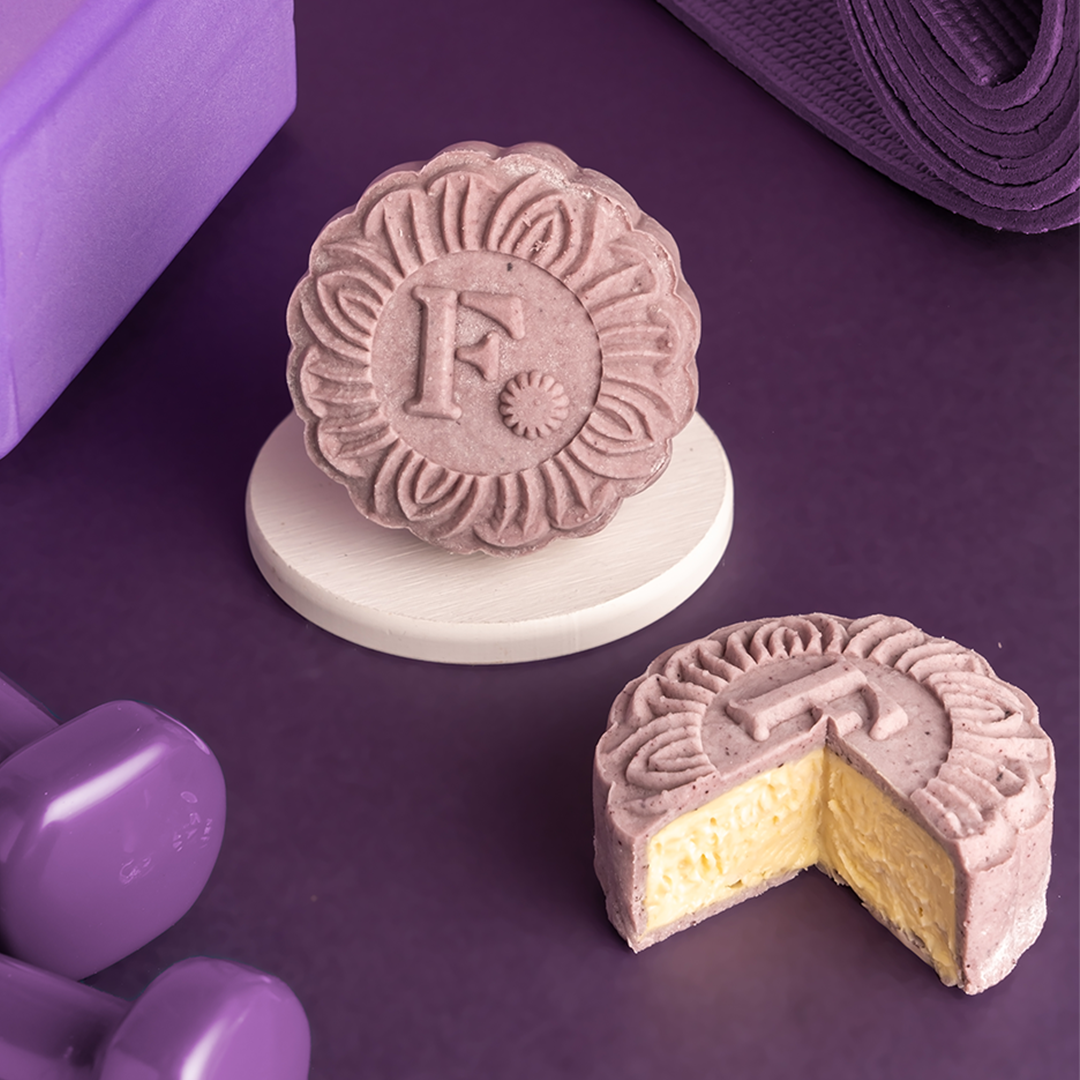 Açaí Snowskin Mao Shan Wang Durian Mooncake
Luxurious 100% pure Mao Shan Wang durian from Pahang Malaysia is enveloped with the purple velvety soft açai snowskin, packed with high antioxidant, fibre and calcium, and an elegant lilac hue from nature's purple gold.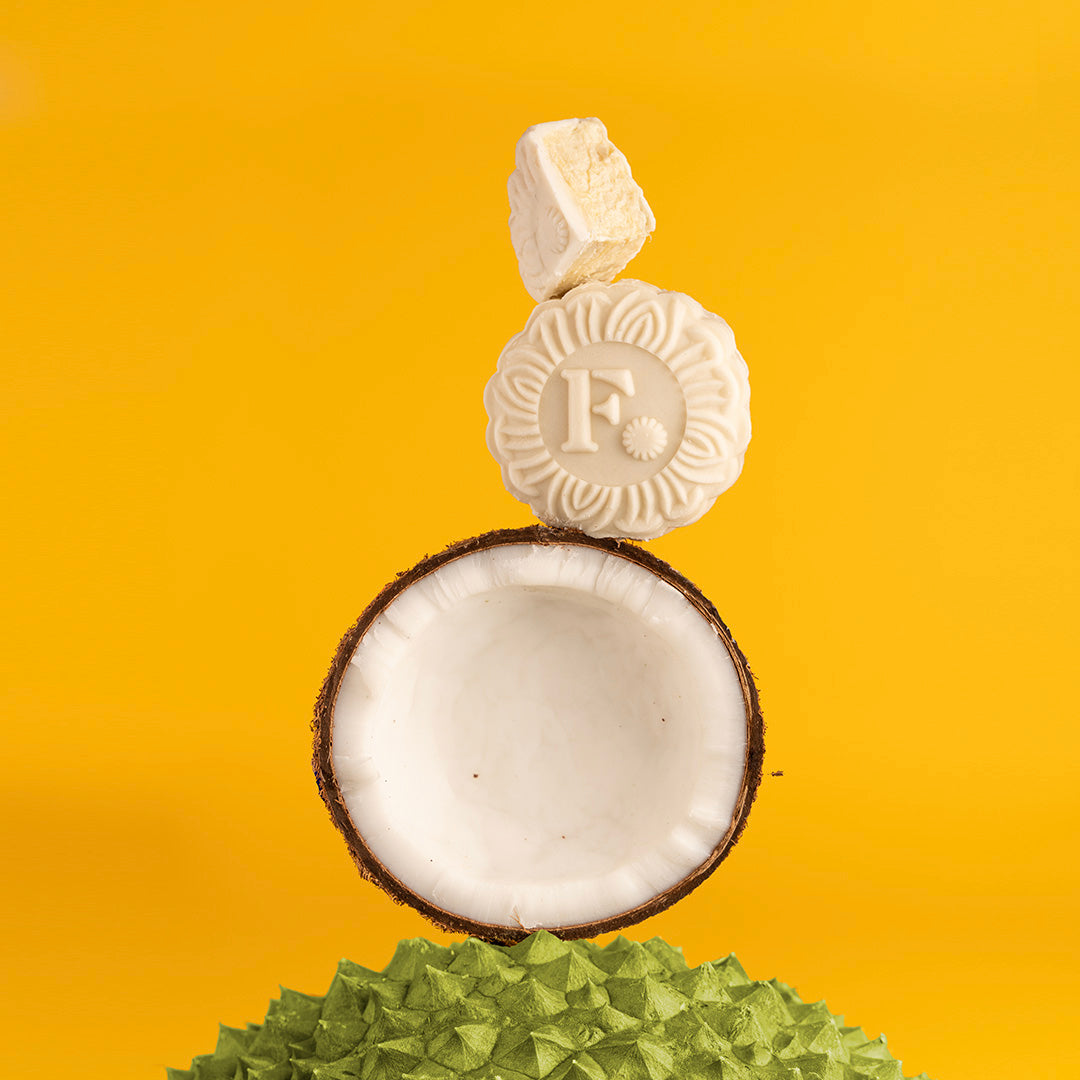 Coconut Snowskin D24 Durian Mooncake
Incorporates tender white coconuts – known for its
high nutritious and low gluten properties – into the refreshing light and soft snowskin, it balances the delicate richness of the D24 durians to create a masterpiece for the most discerning.
D24 Durian Rolls
A twist from the classic love letter egg rolls, these D24 Durian Rolls are made with a French Cookie [Langues de Chat] recipe and premium D24 durians from Pahang.

The end result is a FORBIDDEN Love Letter bursting with rich durian aroma. They are 5 times thicker than your typical egg rolls & don't fall into pieces when you pick them up.